HP Elite x3 phablet: The three-in-one business has been waiting for?
We gave it a spin, and it could be the last phone you ever want
By Andrew Orlowski, 8 Nov 2016
Review HP is making a hugely ambitious return to smartphones, billing the Elite x3 as "one device that's every device".
No pressure, then.
The proposition is that the Elite x3 is a phone that doubles as a PC and tablet replacement. Once connected to an external display, keyboard and mouse, either wirelessly or via a dock, this hefty Windows 10 phablet can run full-screen Universal Windows Platform (UWP) apps. So the owner won't need a PC. It's quite a promise to live up to.
In practice, the pitch is more nuanced. The Elite x3 isn't for consumers at all, or even for all staff. HP maintains there's a huge potential saving for some classes of employee – field staff such as mobile workers in logistics and healthcare, for example – from adopting a multimode device, and the x3 is it.
To flesh out the proposition, HP offers a compatible desk dock (er, "Desk Dock"), which we'll discuss here as it comes as part of a bundle, and a shell of a laptop (LapDock), which we won't because we don't have it yet. There's also a welcome range of accessories, including cases, and the Desk Dock package has been designed to handle all kinds of case sizes.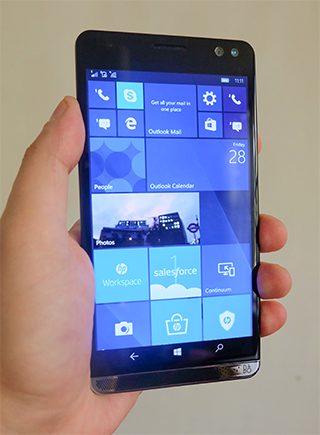 HP also offers a metered RDP service, piped through a new HP app, HP Workplace. This helps plug the gaps – of which there are many – in the app catalogue. As we found when we tested Continuum recently, just because the phone comes with an app doesn't mean you'll be able to use it in docked mode, on a full external display. It needs to be a UWP app.
A UWP app will be available through the Windows Store, may have restricted access to legacy APIs, and most importantly will adapt to different screen sizes. Although some key Windows Phone apps have been modified to become UWP apps, many have not yet made the conversion, for example, Evernote.
Hardware: a durable road warrior
There's no skimping on the hardware, either in terms of specs or quality. Since the intended user is someone who is hitting the outdoors, durability was evidently a key design consideration, and this rock solid unibody design delivers. HP claims the x3 is waterproof to IP67 (enduring 30 minutes in a metre of water), and passed the US Army's MIL-STD 810G suite of tests for explosions, shock damage and other stress – although we don't know which ones and how many. (MIL-STD 810G is defined in this pdf – for more on how our own accidental stress tests stressed the x3, read on below.)
The phone's size is defined by an almost-6in display. I found the phone, with its polycarbonate body, eerily reminiscent of the enduring Nokia Lumia 1520. The only distinguishing visual feature is the faux metal grill at the bottom. At no time did this phone demand to be picked up and handled for its design, but that's not really the point; this is industrial design for an industrial device.
When it comes to what's inside the Elite x3, specs have been very well chosen: everything that matters in a workhorse is present and correct.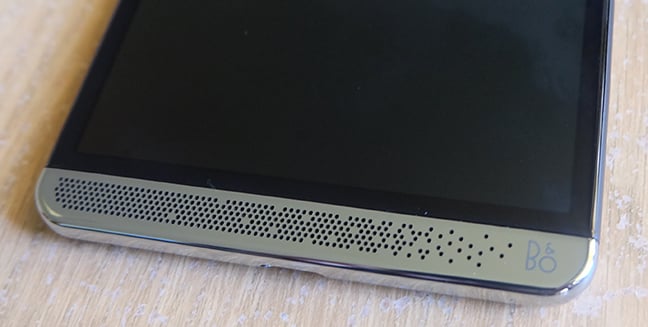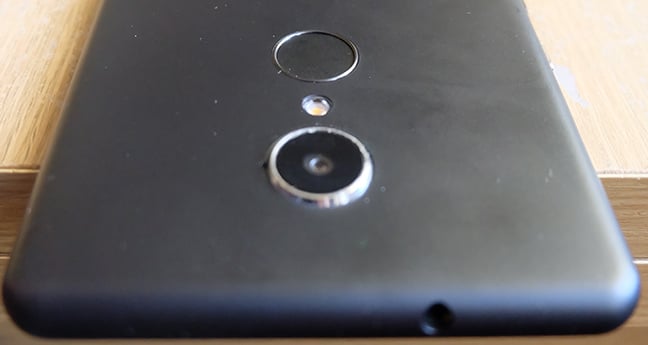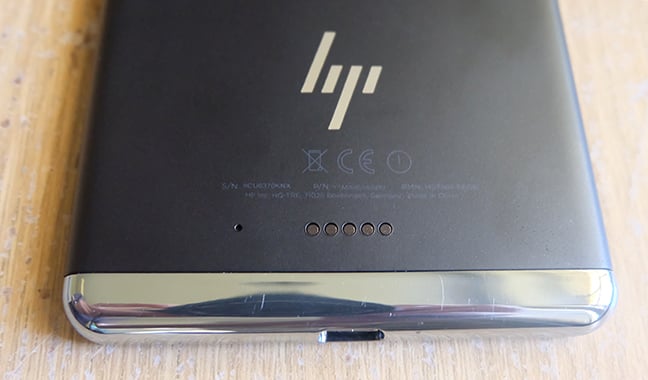 So we find a stonking 4150mAh battery, support for two SIM cards (or one SIM card and a microSD), and flagship horsepower: a Qualcomm Snapdragon 820 and 4GB of RAM. Thermal management is much better with this generation of processors, and the device didn't warm up. There's no skimping on multimedia either, with very impressive dual front-facing B&O-branded speakers. (Only one is in use when the speakerphone is activated, I noticed.)
The AMOLED display officially measures 5.96in diagonally, is a WQHD (1440 x 2560) panel covered in Corning Gorilla Glass 4, giving it 494ppi, and turned out to be bright and clear in daylight, with a brightness of 350 nites. (For the official specs, turn to this pdf.)
Our review unit handled two SIM cards, although some SKUs come in single SIM and microSD card. (Windows 10 isn't the most elegant in handling a dual SIM phone, with separate icons for each phone and SMS app.) No SIM tool is required to open the SIM/SD card tray, although it helps to have fingernails.
Power management varies wildly from Windows 10 release to release, so I had some trepidation here. I need not have worried – the x3 runs for well over a typical day, even with two SIM cards operational, thanks to the 4150 mAh battery.
HP claims that 10 minutes of charging in the Desk Dock gets you 16 per cent of battery charge – enough for 90 minutes of browsing or 3.5 hours of talk time. (On the standard wall charger 10 minutes gets you 14 per cent of battery fill, still enough for 72 minutes of browsing).
If you prefer, it supports Qi and PMA wireless charging standards without any adapter or sled. Call quality varies, although it could be excellent, and W10M needs more tweaks to attach to networks a little quicker.
LTE CAT 6 is supported, as is carrier aggregation. Calls were handled well, but after a drop onto a hard surface both of x3's SIM readers ceased working, so I was unable to give the phone its usual extended workout in a variety of situations to gauge reception and call quality. (A replacement review unit has been promised.)
The big addition to Windows mobile is the first appearance of a fingerprint scanner; he x3's is rear-mounted. Enrolment is quick and easy, and the device also supports the retina-scanning biometrics that were introduced a year ago with Microsoft's Lumia 950 and 950 XL.
Alas, the software didn't match the rigour of the hardware – something that became a motif in my testing. In fact, I uncovered one horrendous security flaw which, if left unfixed, undoes much of the device's secure enterprise credibility.
It goes like this. Unlike an Android phone or an iPhone, an Elite x3 can be configured without a password. After some hours, it may advise you to add one, but bear in mind that by default all it takes is a swipe to unlock the device. Now suppose you want to add a fingerprint. (It isn't clear where in Settings that lives – but let that pass for now.) You simply go ahead and enrol.
By now you may suppose your device is reasonably secure and locked down. But it isn't. If the Elite x3 thinks you've been trying to unlock it using an enrolled fingerprint (and it can reach that conclusion simply from the phone rolling around in your pocket), it will tell you it has locked you out – but in reality it has reverted to swipe-to-unlock. Yes, you read that correctly. Note that one vital step has been omitted from Microsoft's setup sequence: it doesn't ask for a fallback PIN to unlock the device… so it "falls back" to swipe-to-unlock.
IT administrators need to bear this in mind when configuring the device via MDM: make sure you set a default PIN.
Once you've got used to the phablet's size, it's not a burden to carry. The weight is typical for devices this size – 19g lighter than the Lumia 1520 in fact. For field workers used to toting about a clunking industrial signature reader, say, or tablet, the Elite x3 will be immediately attractive.
With industrial users in mind, HP could have skimped on the imaging – in fact it tried quite hard to build in a respectable 2016 camera into the x3. I'll go into that more below, in the software section, as there's (yet more!) hardware to cover.
Solid as a Dock
If your first impression of the Elite x3 is a sense of durability, then wait until you set up the Desk Dock. This is actually in the default bundle, which comes in a sarcophagus-like cardboard box, sufficient I imagine to entomb a small lawyer.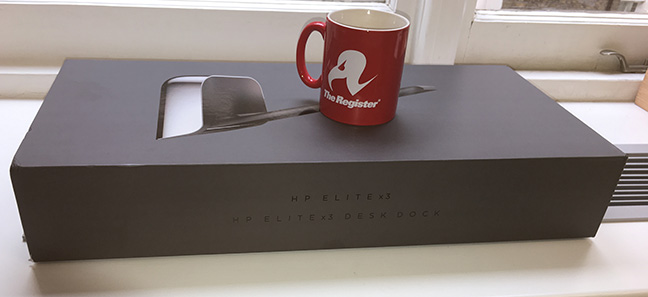 The Desk Dock (listed at £109 excluding VAT) weighs more than the phone, and feels several times as heavy. This is all good: it's not one of those docks that skates around your desk. HP has very thoughtfully bundled in a number of adapters to fit different-sized cases. The Desk Dock's power supply requires a brick – a small brick, but a brick nonetheless.
Round the back are an Ethernet port, a full-sized DisplayPort jack and a micro HDMI port, two USB-A ports and a USB-C port. Thoughtfully, ours also came with an USB-C extension cable. There's also a security lock, which will stop somebody nicking the Dock, if not the phone.
It's all pretty straightforward. The x3 drops in with a satisfying clunk, and off you go. (Full specs for the Desk Dock in this pdf.)
Now onto the software and the overall experience.
Windows 10 Mobile and HP Workspace
When Microsoft released Windows 10 mobile a year ago on two new models, it was exposing the public to perhaps the most immature and unreliable operating system I've ever seen labelled as a "final release". (The next most immature: Apple's first Mac OS X in 2001 – but at least that was stable and didn't crash all the time.) Even though the Mobile (ARM) edition of Windows 10 lagged behind the x86/IA64 desktop version, it had more bugs, and worse bugs. The joke at the time was that "final" didn't mean finally ready but terminal.
Over the past year Microsoft has worked hard on fixing the bugs, but the transition will hit anyone still migrating from Windows Phone particularly painfully, as Windows Phone was so meticulously smooth. The Store updates that plagued pioneers for months were finally plugged, so I was surprised to see them return here. The Store app demanded 33 updates for its bundled apps. Three days after setting up the phone, it still required 28 of them. After manually cancelling and pausing many items in the queue, I did manage to unblock it, but the pace remained glacial.
At least Microsoft has achieved its twin ambitions of a (more-or-less) common code base across ARM and Intel, and visual consistency across desktop, tablet and mobile. (Windows 10 is consistently poor for sight-impaired users, thanks to the adoption of scalable wireframe glyphs and a microscopic font size. This default can be increased nicely in the Settings, if you're persistent – it's thrown into the Other sub-sub-category.)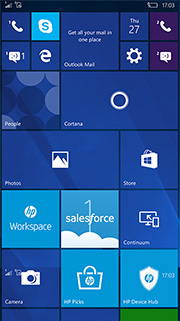 HP apps are prominent on the x3's default start screen
Click for a view of all the apps on the start screen
A few UWP apps are bundled with the phone: Salesforce, Skype and Microsoft's own Office suite. For accessing Windows apps, your choices include bodging along with remote control apps like Microsoft's own RDP client, or TeamViewer, or if you're serious, VMWare's Horizon Client or Citrix's Receiver. The latter will pipe through to an HTML5 app in the browser.
But HP has also introduced a virtualised metered service called HP Workspace.
Working with Workspace
To bring you up to speed on Continuum, have a read of our recent-ish hands on. The Continuum in HP's build is essentially the same.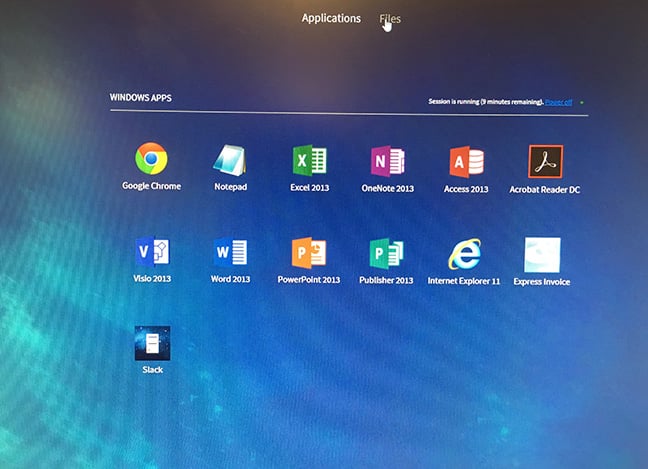 The Workspace work space

Close up: the clock's always ticking in HP's time-metered Workspace app
Workspace offers streaming of pre-configured Window desktop apps at 15fps from a dedicated VM that you rent from HP. It's a metered service, with a stiff list price, but things get much cheaper quickly if you make a long-term commitment to HP. So the £603 per-user-per-year tariff, giving each user 40 hours a month, falls to £228 per year if you go via HP Financing on a three-year deal. (The £679 premium package giving you 80 hours a month likewise falls to £300.) The "three-in-one" proposition isn't a straightforward saving on hardware costs, as the full hardware setup clocks in at almost £1,000 (£999 excluding VAT); it's flexibility and a saving on IT support staff that you're buying.
As an end-user, it's easy to click through into the pre-enrolled VM. From a cold start, you'll get a login screen within 10 seconds once configured. (Workspace doesn't retain your password from session to session.)
Performance is… as you'd expect; the "multiuser Windows" pioneered by Ed Iacobucci's Citrix is a mature technology that is now two decades old. It's excellent if your applications don't require much scrolling or rapid graphical refreshes. With a maximum refresh rate of 15fps, it will stutter a little at moving a window around.
Workspace is a pretty locked-down environment. It has hooks for Dropbox, Google Drive and Box, the latter two marked as betas, but not your local file system. Notice anything missing? Microsoft OneDrive perhaps? (According to this support post, it needs to be licensed and is "coming soon".) Another rough edge, unfortunately.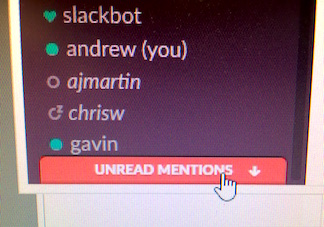 Slack is silent in Workspace, which doesn't handle notifications well. Or at all.
The VM set up for me by HP included Slack, for example, but don't bother installing your own apps: without direct access to the VM's virtual file system, they will simply disappear into the ether. I found it strange that they install at all.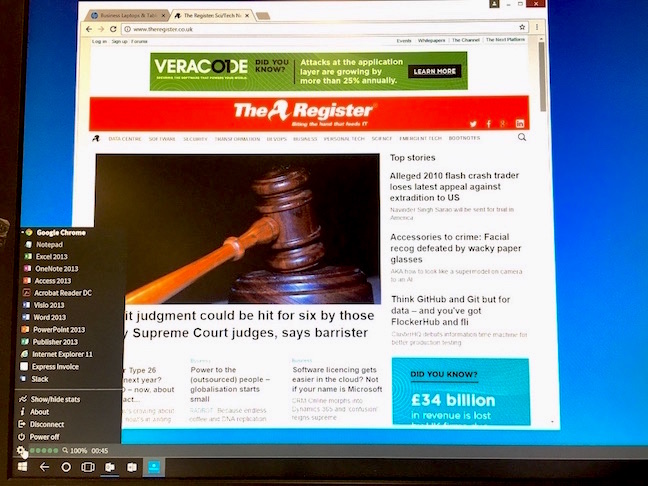 The HP Workspace desktop
HP has bundled in a display tool to ensure the phone display dims after a set interval. On previous experiences with Continuum the display doubles up as a touchpad, but stays on all the time, a considerable battery drain if you're hooking up to (say) a display or HP's Lap Dock wirelessly. By default, the Elite x3 once in Continuum will lapse to a discreetly classy looking screensaver in a dimmed font.
The main drawback, after the absence of UWP apps, is the lack of richness in Continuum: it isn't Windows-y enough. You must run apps in single-window mode. So you can't run an IM client in a smaller window.
This merely exacerbates another drawback: the mangling of notifications. On HP Workspace, the Slack messages aren't audible, and display no Notifications. If your Slack window is covered up they will simply glide by out of sight.
Imaging
The Elite x3 tries hard to keep within shouting distance of the leading cameraphones, but falls short. The 16MP sensor and f/2.2 aperture perform creditably in good light, with photos showing a good dynamic range. The autumn leaves captured here came out spectacularly well in a test several top-flight phone shooters failed. There's a little over-sharpening in the food shot. Shot to shot turnaround is also pretty good. It's a work in progress – the promised PDAF (phase detection autofocus) has not yet been implemented. And as Steve Litchfield notes in his typically comprehensive test, invoking the camera from the lockscreen reboots the phone. (Click to enlarge the images below.)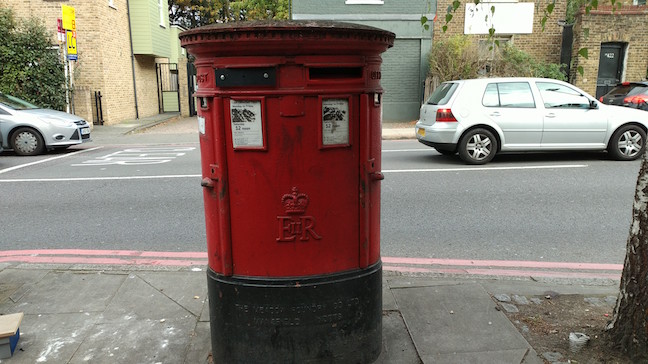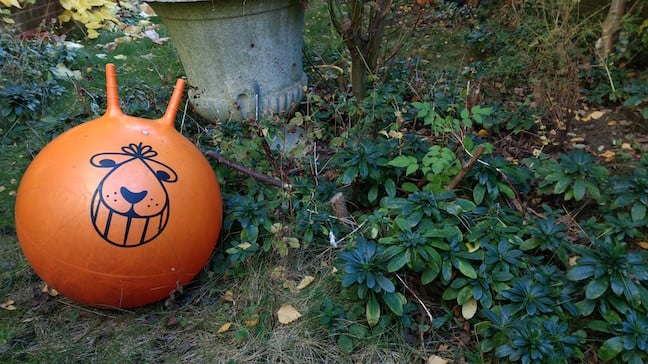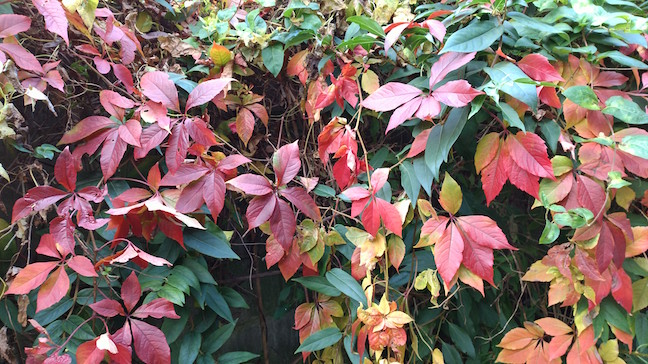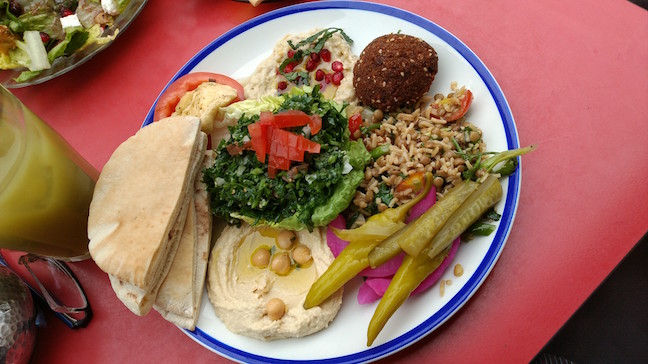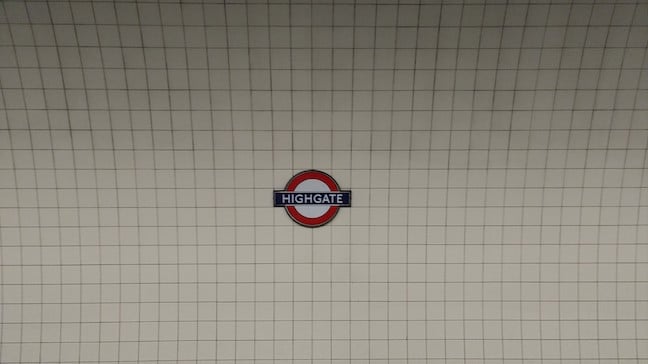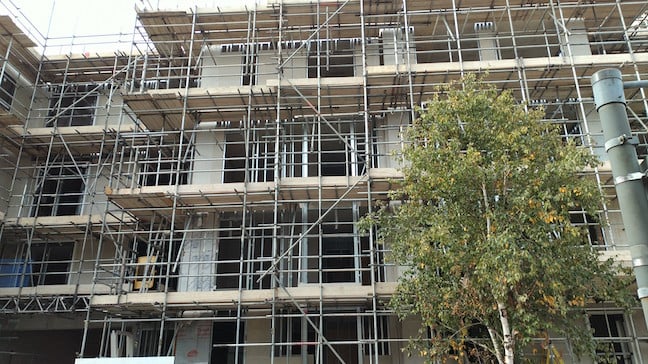 In low light, the camera consistently disappoints; nine out of 10 night-time shots with a moving object were big failures. Users are actually quite forgiving of cameraphones in low light – we've had years of overexposed flash images, brilliantly satirised in an old Nokia advert – and of noisy, grainy images. We're actually quite pleased when anything looks half decent half the time. But when the failure rate is so high you notice the difference between the price and the performance.
Conclusion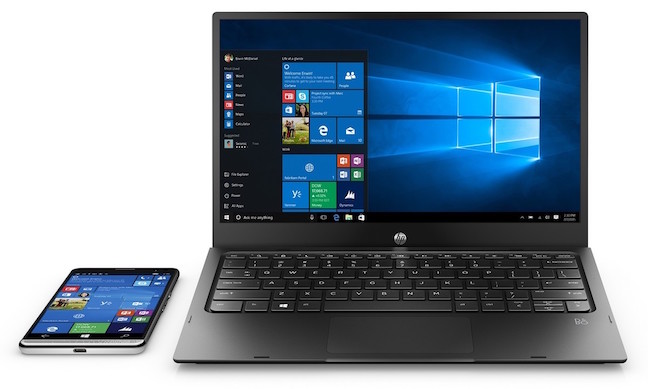 HP Elite x3 Lap Dock
Here we should note the obvious: this is for businesses – even diehard consumers will struggle to justify this purchase rationally. In mitigation of the paucity of Windows 10 mobile's app catalogue, last year's Lumia 950s could at least claim to offer a camera that was top of the class, and probably remains in the leading pack of smartphone cameras today. The Elite x3 camera, capable in good light, scores so poorly in low light that a bargain Android often produced better results.
As I'm sure you've grokked by now, the Elite x3 phone itself is only part of a thoughtful and comprehensive package of hardware and services; I can't fault HP here. Where the three-in-one proposition falls short in reality is because of platform defects in Windows 10 mobile. The quite amazing security hole we unearthed is just one example.
HP has made a massive global commitment to creating a new device category around Continuum, and you would think its unique multi-mode capability alone would give it some strategic importance at Microsoft. But the Continuum project does not even seem to be a priority for the Windows team. Updates have been few and far between, and x3 buyers will need to wait until spring 2017 for the major platform update that promises overlapping windows in Windows.
With Android making its debut in more "computing" devices like Lenovo's clever Yoga Book, and making strides in productivity environments thanks to Remix OS, Microsoft is letting Continuum's unique promise dissipate as it gets distracted by shinier, sexier bot things.
Continuum isn't life or death for Microsoft, and maybe that's the trouble. ®