New job in 2015? The Reg guide to getting out and moving on
The planning starts now
By Rachel Willcox, 24 Nov 2014
Official stats show the British economy is recovering, with a huge demand for tech jobs across the board, and the storm of outsourcing and offshoring seen over the last few years now abating. Even those in Whitehall are hiring, bringing back in-house the planning and execution smarts they previously let go.
For job-seekers, many of whom have been sitting pretty and waiting for the market to pick up, it's time to get back in the game. But given the pent-up demand in the market - new research from IT recruiter Hays finds that 65 per cent of IT professionals anticipate they will move jobs in the next 12 months - standing out from the competition is not something you can leave to chance.
There's an art to making yourself more saleable to potential employers, or even convincing the company you currently work for about that next career opportunity. You know that you're great at your job, but unless you can pro-actively present yourself in the best possible light and push the right buttons for employers, moving on is likely to remain a pipedream.
The good old curriculum vitae is key to getting a foot in the door, and yet simple errors and easily-avoidable mistakes mean many candidates fall at the first hurdle. "People take for granted that they have the skills and have done the course, but unless you can demonstrate that to an employer, you'll fall down," warns Anthony Sherick, managing director of recruitment site Technojobs.
Killer CV
Even before you start applying for jobs, make sure your resume is up to date. The buoyancy of the market means that job offers are being made at interview stage so being ready to pounce will give you the edge over other less-focused candidates.
Most experts agree that anything over two pages will be lost. Focus key points on the first page and keep it clean, clear and punchy. Typos are a definite no-no and a cluttered layout will lead to all sorts of assumptions about the way you work. In a skills-driven industry such as IT, make sure key skills are highlighted very clearly and don't get lost in endless rambling paragraphs.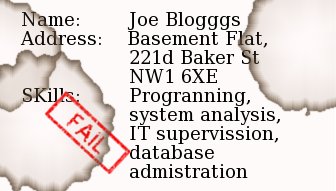 A well written CV is a vital part of the job process
While the temptation, particularly for technical roles, may be to wow prospective bosses with jargon, lists of technical certifications, and geek-speak, it's also important to make it easy for your audience to pull out the information relevant to them. Tailor your CV to the job you're applying for, making sure that the most relevant courses and previous roles are listed.
The importance of "other" interests
Remember, too, that non-work achievements can really help boost career prospects by illustrating sought-after attributes such as creative flair or an ability to thrive in high pressure environments, says Michael Snow, business development manager at Capita IT Resourcing. Sure, a company wants to know that you have the relevant training, qualifications or work experience, but they also want to understand what type of individual they are dealing with.
The chances are, any prospective employer will have done their homework on you. As competition for good people heats up, being scouted for a top role increasingly relies on your "job-seeker searchability".
Social network: handle carefully
Needless to say, any inconsistencies between data on candidates' CVs and what is publicly available about them online will raise serious questions. LinkedIn is the site most companies will search to find you, but don't overlook the impact that other social media channels could have: now's the time to tidy up your Facebook profile, remove "that" picture or revisit your privacy settings.
Make sure your LinkedIn profile is structured so you can be found quickly, advises Adam Gordon of Social Media Search. "Fill it with keywords that your target audience would search for to find you, especially when it comes to your job title, as LinkedIn's search tool prioritises these." A strong summary that tells your audience who you are and what drives you is instantly engaging, and much better than a summary of your day-to-day tasks and responsibilities.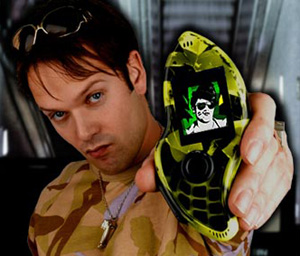 We could all use some help with our personal branding
Joining relevant LinkedIn Groups and making relevant contacts will also aid your personal branding. The more contacts you have, the more likely that prospects will come across your status updates and see you in their "People You May Know" suggestions. "Think about what content you could use to demonstrate your expertise and knowledge. Strong content can be used to create goodwill with your target audience," Gordon says.
Once you whet their appetite, the idea is future employers will want to know more. As a result, they'll often reach out to make contact, and that's the perfect moment to start a conversation with an interesting prospect.
Don't be a geek
With IT departments increasingly central to businesses, it's more important than ever that candidates can show themselves - whether through their CVs, social media presence or during the interview process - as possessing the skills to interact with the multiple business departments in an engaging and approachable way.
While the web has made sourcing jobs far easier than ever before, it's no less important to be as proactive as possible in your job search. Identify larger companies in your target geography that might have their own in-house department, then do your research and target them with a strong cover letter to get yourself noticed.
If there are gaps in your skills armoury, you can't necessarily rely on your current employer to invest in your training. The fast pace of IT (we're talking radical change every 18 months) means that continual learning needs to be a way of life. The reality is that specific certifications will tick a box, as they remove an element of risk out of the hiring process.
Combining a current tech skill with business savvy, such as project management, will make you very employable. And advancements in "distance learning" technology mean that job seekers no longer have to take a sickie to sit in a classroom to get certification.
Re-skill, but get experience
Although re-skilling can make a candidate more marketable, if they don't have any commercial or on-the-job experience with that specific skill, they may lose out to a stronger candidate. So it is important to try and get that experience, even if it has to go unpaid – it will play in their favour in the long run," warns Joanne Clifford, head of recruitment at Daisy Group.
Even without further training or work experience, there are ways to showcase your skills as much as possible throughout the recruitment process. For example, web designers could use their skills to promote themselves through their own website rather than a standard Word CV. "Not only can it be a more engaging way of communicating your skills to an employer, but it shows first hand that you can incorporate Flash or cut code, it's your selling tool," Clifford says.
Recruitment processes can differ drastically from company to company. But regardless of the format, preparation is key. Do your homework on the company in question, understand what they do and make sure you know where the interview is so you're not late. "Re-read your CV before you go in and have a game plan that says I want to get over points X and Y, and don't babble," says Lee Chant, managing director of Hays Information Technology.
While for technical roles, IT skills are obviously key (you should be prepared to undertake some form of technical assessment) don't be afraid to show a bit of personality in the interview as that may see you getting the job over another candidate with similar skills and experience.
Use recruiters as consultants to guide you through the process. "It's worth investing in building a relationship with them, and start building that passive network in advance of looking for a job," urges Chant.
Money talk
IT candidates are generally pretty savvy when it comes to knowing their own worth and it is certainly important to have a number in mind, because it is a question that is sure to crop up at some stage. Do your research into similar jobs in terms of location and skill sets but try to avoid bringing it up too soon. "Focus on the employer wanting you then you're in a much better position to negotiate," Sherick advises.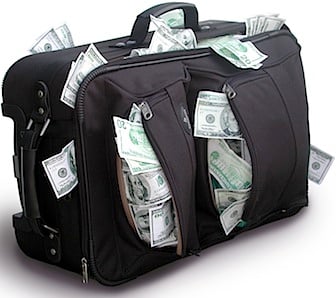 Be realistic above the size of salary you can expect
With jobs that are advertised at "up to" a particular salary, be realistic. To reach those top salaries you have to tick every box. "Get a clear understanding of your worth and consider how to translate your ROI to the employer, because that is ultimately what they want to see," Clifford says.
And if the number isn't quite in line with expectations with no obvious room for manoeuvre, bear in mind what that employer can do for you in the long term, above and beyond a basic salary (development and training, career path potential and additional staff benefits).
Now, go get 'em. ®