Street View spymobiles invade CeBIT
Google woos Germans with touchy-feely paintjob
By Lester Haines and Joe Fay, 3 Mar 2010
CeBIT As part of Google's hearts-and-minds campaign to allay German fears that it is intent on adding their country to Mountain View's lebensraum, the company has decided to entertain CeBIT visitors with some touchy-feely Street View spymobiles: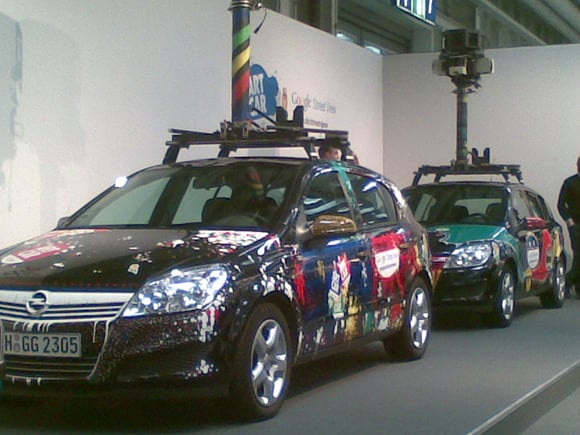 You'll note the Opels are somewhat less Orwellian than they normally are when they're prowling the world's highways and byways, stripping Finns of their underpants and their privacy.
This is because Google invited some happening German art students to give the motors a makeover - a nifty bit of PR which might have guaranteed Hitler's panzers a warmer reception during Operation Barbarossa - and could indeed in future see Street View's vehicles welcomed with cheering crowds bearing garlands of flowers, rather than pitchforks.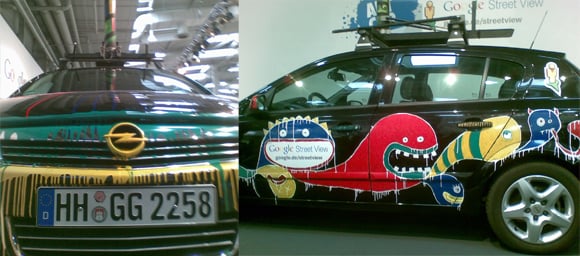 Regarding the sinister technical capabilities of the spymobiles, there's not much to report. The all-seeing eye was proudly erect in full privacy-busting mode, but anything sensitive had been stripped from the vehicle's interior. Note the handy "don't drive under a low bridge with the camera up" warning: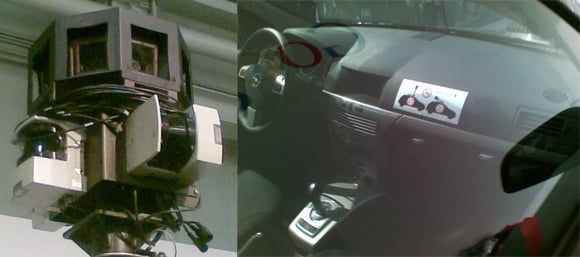 Our man on the spot, Joe Fay, did spot something of interest, though: a Street View peg man sticker...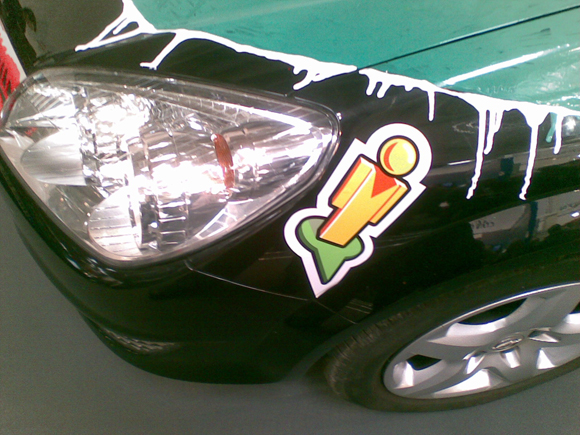 Word has it that this badge of honour represents a Viking frogman or similar objector to Google's global ambitions taken out by the mephistophelean Spionauto as it goes about its dark masters' unholy business. ®