Intrepid hack drinks up gambling extravaganza
All the news that's fit to bet
By Burke Hansen, 31 Jan 2007
House of Cards The dust has finally settled after a week of debauchery in London.
From the Mobile Gaming Summit, to the Legal Gaming Summit, to the International Casino Exhibition and then on to the CapEuro event, the succession of casino driven conferences and parties has left your hardy correspondent licking his wounds back in San Francisco.
The casino affiliate marketers (casino affiliates refer business to the online casinos) from the CapEuro gig throw the best parties, although the conference itself isn't mind-blowing, while the International Casino Exhibition is.
The ICE is truly something to behold. Industrial money counters, lighted buttons for slot machines, and everything in between; from snooker and air hockey tables and arcade games to the latest in touch screen technology; it spreads across a head-spinning 59,000 sqm of exhibition space. What does that total - about 15 American football fields worth of casino equipment and software hustlers?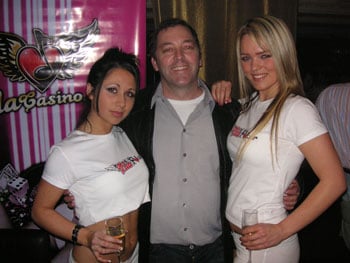 Fortunately, several sympathetic vendors provide complimentary cold beverages to sooth an aching brain. The Austrian brew on tap at the Amatic booth – can't seem to remember its name - proved particularly refreshing.
Of course, once a day of playing the latest Sega flight simulator game or shooting carnival hoops has ended, decompression is in order. Don't worry- the vendors in the gambling world are masters of hospitality, and that's when the open bar at whatever swank London club has been chosen for the night kicks in.
Relax with a cocktail, chat with industry legends like Adrian Brink, creator of the first e-wallet, or Marty Reiner, one of the MIT guys banned from Vegas a few years back, who now runs Dublinbet.com, offering remote gaming from a live casino in Dublin. Not bad.
Never did meet Jenny Woo.
Now on to the gambling news.
Gambling dead pool
In a move savored by the flesh-eaters here at Vulture Central, traders at Intrade.com posted futures contracts last week on which major players in the online gambling world will be the next to flee the US market. Check for Poker Houses under the Entertainment section.
Capital flight?
The fallout from the Neteller arrests and the subsequent subpoenas sent out to financial institutions by the United States' Attorney's Office for the Southern District of New York brought some interesting whisperings out of the CapEuro event this week, as the financial wizards of the gaming industry - many of whom were at one time the financial wizards of the financial sector - develop peer to peer payment processing systems to stay one step ahead of Uncle Sam.
As the feds hammer away at more traditional - ie., centralized - e-wallet payment processors such as Neteller, the appeal of a distributed payment network grows clear. Why make it easy for them by leaving all your eggs in one basket, as it were? But it remains unclear just how far the Department of Justice intends to push its extraterritorial claims on jurisdiction over companies that no longer do business with the United States, and in some cases never did.
Although the current DOJ obsession with the online gambling world borders on the pathological- a recent press release described it as "a massive criminal enterprise," conjuring up images of the roundtable of villains in the Bond classic Goldfinger - even the looniest of prosecutors would have to be wary of wasting valuable resources pursuing fragmentary peer to peer transactions around the globe, particularly into jurisdictions considerably less pliant about handing over their citizens than the United Kingdom.
Antigua, the tiny Caribbean island, is showing more gumption, for one: according to a report on MSNBC.com - confirmed by Register sources on the Antigua side - the American government has lost the latest round in its attempt to beat back access to the American gaming market by Antiguan providers. As expected, they have been found to be in violation of their agreements under the WTO, although both parties are covered by a confidentiality order.
We'll provide full coverage here once the official report is released in two weeks.
Wait and see
Pokernews.com reported new developments in the Ladbrokes/ 888.com merger discussions, previously reported here.
Apparently the holdup has been at the insistence of Ladbrokes lawyers, who are trying to shield the company from any negative American legal repercussions should the deal go through.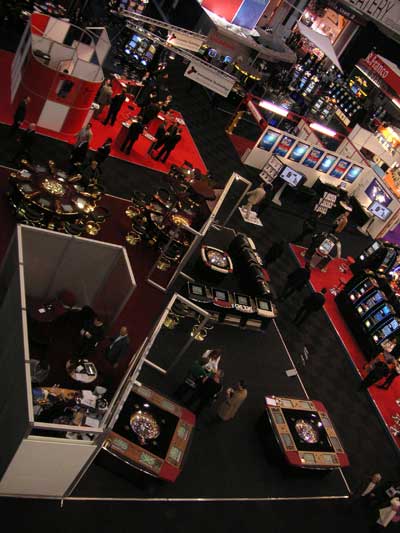 888.com is strong in many areas where Ladbrokes is weak at best, and the merger makes a lot of sense from that perspective, but lingering liability over past American dealings has become a concern for gambling sites in general.
Once the DOJ went after the former Neteller executives, on a bunch of charges stemming from transactions from 2005, well before they resigned their management positions, anyone in management within the last seven years, a typical statute of limitation in American criminal law, had to rethink their position vis a vis the DOJ. No one wants to buy into potential criminal liability, even considering that there is considerable debate about what was illegal prior to 2006, and the recent activities by American authorities could have a chilling effect on what had been a hot market for mergers and acquisitions, as companies sought to establish larger footprints in the world market.
Back off, Google!
One of the lesser reported impacts of the passage of the The Unlawful Internet Gambling Enforcement Act of 2006 ( UIGEA) last October - hard to believe it won't even be law until July - has been the squeeze put on the advertising market.
Although the case of James Giordano - the New York mobster who had an online site to complement his more old fashioned gambling enterprise - brought attention to potential American criminal liability for software suppliers to the online gambling world, the plight of advertising groups that work with the industry has been little noted, certainly in the more mainstream press. The Giordano case was a state rather than a federal case, but the "aiding and abetting" principles underlying either set of laws are essential the same.
The Neteller arrests and the subsequent subpoenas issued to just about every financial institution ever involved with online gambling are nothing if not a continuation of this kind of shotgun approach to law enforcement. Now that the financial institutions have been targeted, the Department of Justice is moving on to a group specifically addressed in the letter of UIGEA itself- namely those that provide hypertext advertising links to sites that provide online gambling. The DOJ last week apparently warned Google and Yahoo! off accepting advertising from any online gambling providers. Google is apparently throwing in the towel on this one, and planning to remove any online gambling advertising worldwide. Yahoo! is allegedly going to show a little more restraint and only pull it from its US site - we'll see how long that lasts.
Of course the marketing affiliates, who receive commissions for their referrals, will be the hardest hit.
Games of skill
But will the UIGEA ultimately be carved into irrelevance?
That is one approach being tried, as the online poker community seeks to "carve out" its own exemptions to the controversial legislation, much as political pressure from the horse racing and fantasy sports industries carved out their exemptions to the law.
Gambling911.com this week published a lengthy discussion by the President of the Poker Players Alliance, Michael Borcherek, about efforts by the PPA to exempt online poker from the draconian clutches of the UIGEA by classifying it as a game of skill, rather than one of chance. Apparently the PPA is on the verge of getting a bill introduced to congress that will do just that.
In addition to the well publicized problems generally associated with prohibitionism - ie., unenforceability and a corresponding increase in crime - Borcherek noted that poker is an American tradition, and as such the player deserves a bit more respect than your average zombie-like slot jockey.
Online games of skill, which probably provide the best hope for any kind of sane revamp of American law concerning internet-based wagering, only continue to grow in popularity. One of those is the ancient Persian game of backgammon.
Online backgammon, although notably under attack in Israel, has been something of a poor cousin to the wildly popular poker tournaments in the US. Maybe not anymore.
Partygammon.com, an online backgammon site owned by Partygaming, helped raise the profile of the game this week with the most expensive backgammon tournament ever played - the Partygammon Million, at the Atlantis on Paradise Island in the Bahamas. The winner took home $600,000 for his trouble.
Now for some litigation-free gambling news…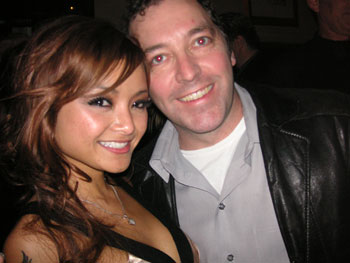 Spinning top
Spin3 introduced the new Ki-Bi card at the Mformobile Mobile Gaming Conference earlier in the week, though the official rollout occurred two days later at the ICE. The credit card-sized gadget allows for quick and easy download of gaming content, as well as delivering GPRS settings to the phone. Spin3 also unveiled an open standard content delivery system known as GameWire MultiLink, which allows interactive casino operators to port their systems, at least in part, to mobile devices.
Tequila!
Myspace pseudo-celebrity Tila Tequila rolled out her online poker room for all to see at the CapEuro event, throwing a get to know you party at the Embassy Club in London. Whether this will go the way of Pamela Anderson's poker site remains to be seen, but there is no shortage of companies trying to get into the game, so to speak. Playboy also launched its online poker room on the Cryptologic platform at the event, offering gamblers the chance to win Bunnymoney in addition to real cash. Trips to the Playboy mansion to party with Hef are in the offing. Virgin Gaming also jumped into the poker room madness with Virgin Poker.
Gamblers Anonymous
An industry-commissioned research project into the online gambling habits of almost 11,000 players found - maybe not surprisingly- fewer wayward souls than expected, at least by critics of the industry. The study, which was commissioned by industry trade group eCOGRA, and executed by the Betting and International Gaming Research Units at Nottingham Trent University in England, is apparently the largest study to date into player behavior, habits and attitudes vis-à-vis the online gambling world.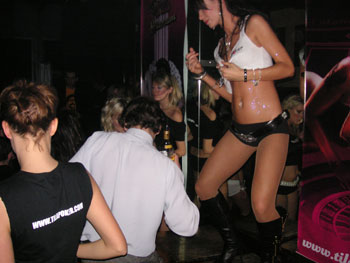 Industry-sponsored studies anywhere can generally be taken with a grain of salt, but a study consisting of 11,000 participants in close to 100 countries should be taken a bit more seriously, and this one provides some interesting results.
The overwhelming majority of online gamblers, for example, do treat it as more of a hobby or light entertainment, rather than the personal financial obsession some would have us believe.
What are the top reasons players gamble online, if not desperately to pay the bills and put bread on the table?
Apparently, when online casino and poker players were asked why they gambled online, answers such as 'to relax', 'for the entertainment and excitement' or 'to relieve boredom', were at the top of the list.
Some of the demographic findings were a little less surprising. It was determined that the average online poker player is likely to be male, aged 26-35 - oh really? - and is likely to have bounced around at least half a dozen different poker sites during the preceding three months.
The typical online casino player on the other hand, is interestingly more likely to be female and be slightly older, in the 46-55 age bracket.
Cigarette pressed between the lips, beehive hairdo in place, mouse in hand - bring on those nickel slots.
Landing strip
Bonds between the offline and the offline casino worlds continued to strengthen, as online gaming software developer Playtech took another step in developing a "bricks and mortar" biz to supplement to its already prodigious online presence.
Subsidiary Videobet, originally launched back in August 2006, offers a suite of 43 games for land based casino operators to choose from. Playtech announced that Videobet had secured a multi-year licensing agreement with Entretenimiento de Mexico, the premier land based casino corporation in Mexico, to provide server based gaming for EMex's current, not to mention future, casino establishments, according to a report in Igamingbusiness.
The deal also offers EMex the chance strengthen its brand across the Latin American market by utilizing Playtech's experience in the mobile and online gaming market, something apparently as yet untried by a Mexican casino operator.
As Playtech CEO Avigur Zmora noted in a press release sent to El Reg, "This deal is the first significant step for our land-based offering, opening up a whole new market whilst complementing and further strengthening our existing portfolio. This product provides a great opportunity for land based casino operators to diversify their offering and increase customer loyalty by cross selling to online and mobile products."
Makes sense to us.
Standing room only
Digital Gaming Network showed off its upgraded Dobrosoft network to executives at the International Casino Exhibition last week, hoping to provide a viable alternative to networks such as Playtech and Microgaming. Software architecture providing for greatly increased capacity has been a big draw, although the addition of a few new games available nowhere else hasn't hurt either. Poker players can be a notoriously tough crowd to please. DGN's platform has the added benefit of being fully customizable, right down to the appearance of the carpet.
Apparently DGN has several major partnerships in the works.
Shilpa Shetty puts on her poker face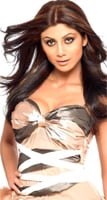 Yahoo! picked up a feed last week about the Asian Poker Classic - apparently the sponsor of the million dollar tournament, Maharajahclub.com, a Boss Media-powered site based in Curacao, has decided that Bollywood Actress Shilpa Shetty, of Celebrity Big Brother fame, would be the perfect public face for its tournament in Goa this March.
Goa, which is positioning itself to be the South Asian Vegas, will be home to the first major poker tournament in India, which will include both live and remote play.
Sachin Pawa, CEO of Maharajah Gaming, said: "Shilpa has the perfect poker face along with strength under pressure, grace and class. She is already hugely popular in India and now has a strong following in the UK. She would be the ideal ambassador for the Asian Poker Classic."
No word on whether Jade Goody will be invited to play for old times' sake.
Housey! Housey!
Bingo junkies rejoice: Parlay Entertainment has teamed up with developer Orbis to expand the range of games offered on its bingo-oriented sites.
In another press release picked up by Igamingbusiness, Senior Vice President of Parlay, Peter Trinz, Senior Vice President, Parlay Entertainment noted, "We know that online bingo players love variety. That's why the Orbis portfolio of games is such a natural fit. The real winners will be the players, since they will see more choice than ever before when playing at Parlay-powered bingo sites."
From a technical viewpoint, Orbis offers Parlay pure convenience. Orbis OpenBet has a modular system of seven distinct but integrated software packets that include, among other things, a sportsbook, casino games, and fixed odds games. Room for growth there.
Conveniently, it enables operators to allow customers to bet and play across multiple products and platforms in a wide variety of languages and currencies, what they refer to as "a unique 'One Account, One Wallet' solution."
That's all folks!
For now, anyhow...this reporter is off to restore his liver with a nice cup of milk thistle tea. Back soon. ®